Chinese Florist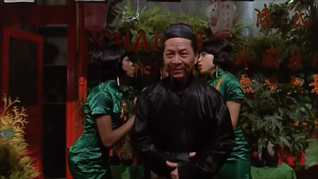 The Chinese Shop owner is a vendor in skid row's wholesale flower district. He sometimes sells "strange and unusual plants" to Seymour Krelborn.
Seymour walked into the Wholesale Flower District to ask the shop owner if he had any plants. The Chinese Shop Owner had no strange plants or cuttings, but when a total eclipse of the sun occurs, Audrey II is beamed down and the shop owner sells it to Seymour for $1.95
Trivia
His name may be Chang as Crystal, Ronette and Chiffon sing the word Chang in the song Da-Doo.